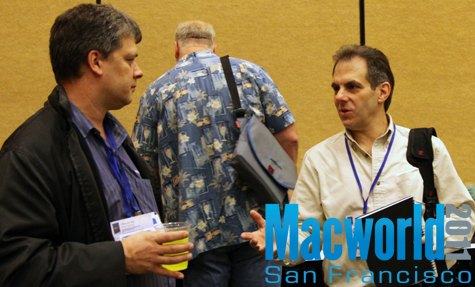 Download the show here
Subscribe in iTunes for FREE!
Macworld Expo Day 1 coverage continues as host Tim Robertson and special guest Owen Rubin have a long discussion about not just this years Macworld Expo, but the event of years past. Do you remember Global Village? Do you have a large collection of unused Macs cluttering up your basement? This is the podcast for you, and Tim and Owen wax nostalgia for an hour.